Taking care of the environment is important for human existence. For proper environmental care, it is important to have some legislation in place. The laws that we have regarding the environment provide a guideline so that we can take care of the environment in an effective manner. We have a different legal organization and eco charities that take care of environment and champion for implementation of the rules. Environmental laws are also in the front line to make sure that the law is followed when it comes to taking care of the environment.
Importance of the environmental law
Protect human health and environment
The main function of the environmental law is the protection of human health as well as the environment. Some practices might interfere with the safety of human health and environment, and the work of the law is to protect people in such instances. For instance, the use of harmful pesticides is one of the areas where the environmental law is concerned about. The role of the environment is to make sure that the practices used in the environment do not cause harm to the environment, human or animal health.
Proper waste management
Waste management is a problem that the world is facing today. Looking for efficient and environmentally friendly waste management procedures is important. With proper waste management, it will be easy to protect the environment. The work of the environmental law is to make sure that the process of waste management does not interfere with the environment or human health. The law also makes sure that waste materials are disposed of according to the set standards and procedures.
Govern industries and manufacturing
We cannot talk about setting up industries and manufacturing plants without talking about the environmental law. The environmental law will make sure that industries meet all the legal obligations that are required to run them. It is also the work of an environmental lawyer to make sure that industries meet all the laws and they are also concerned about protecting the environment.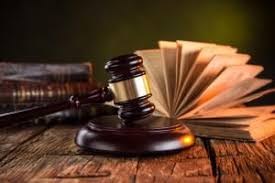 Protect environment officers
The environment officers need to be protected by the law so that they can be able to do the job in the best way possible. The law will also protect the officers and enforcers to make sure that they are given the power to do their job without interference from outside.